Dental Phobia
You probably heard of many people telling jokes about being afraid of visiting the dentist. Laughing about it is one way to handle the situation because it makes the idea less threatening. However, you might be one of those people that have fears that run much deeper than just the surface. If so, you might be a person affected by dental phobia. We are here to calm your fears with our gentle dental care.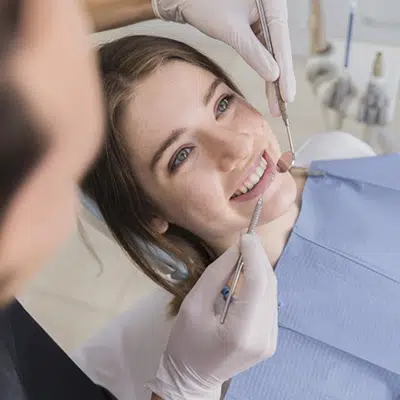 Gentle Dental Care
Alexandra Hills Dental is proud to offer you gentle dental treatment. We can give you several reasons why you should choose us as your dental care provider. The most important one is that we handle your teeth with care. We take every action possible to ensure you are comfortable.
No matter what age you are, we pay attention on how you respond to our prescribed treatment. We do not proceed with any maintenance or corrective plan until we know you are absolutely comfortable about the process. We provide detailed answers to any of your questions.
Common Concerns Our Clients Have
Our clients have commonly asked us if the procedure will hurt. Alexandra Hills Dental assures you that we provide you with the gentlest form of treatment available. The course of action we take to clean your teeth or provide corrective procedures is usually dependant upon your medical history. Therefore, we will enquire about your current health issues if you have any. We will assess the list of "over-the-counter" and "prescription" medications you use, and we also take note of all vitamins and natural supplements you take. This helps us determine whether you will experience any side effects, because we want to avoid disrupting your current medical treatment plans.
Another common concern our patients have is trust. They want to know that we can help them while not harming them in the process. This is perfectly understandable, and we will provide whatever information you need from us in order to be confident that we are the best dental service provider for you. We have extensive training to assist patients to calm their anxieties, hesitations and insecurities. We strive to provide high-quality dental care, and this includes addressing the emotional aspects of it too, to ensure that you can walk out of our clinic with a good looking set of teeth.
More Reasons Why You Should Choose Alexandra Hills Dental as Your Provider?
We hope that you already have enough confidence in our ability to serve you by knowing that we provide the gentlest dentistry solutions available when you turn to us. Below are some additional reasons why you should choose Alexandra Hills Dental:
You can receive multiple services with us.

We always welcome new patients.

Our passionate team handles the most sensitive tooth conditions.

We are properly licensed and qualified in treating patients.

Our services are executed with your best interest at heart.

You can rely on us in an emergency.

We dedicate ourselves to excellence.

We offer three forms of payment.

We NEVER take shortcuts when treating you. This is our promise and commitment to you.
For your next check up or specialist service, call our dental practice in Alexandra Hills to make an appointment.