Looking for Dental Treatment in Capalaba you can afford?
Alex Hills Dental offers a wide range of dental services at extremely affordable rates. Contact our team for a local dentist in Capalaba who meets your budget. Everyone deserves quality dental care, and that's exactly what we provide to our local community. At Alex Hills Dental, we offer superior dental treatment with years of experience.
Seeing a dentist in Capalaba is not only convenient, but affordable too!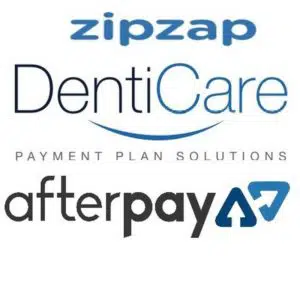 At Alex Hills Dental, we want to make our wide range of quality dental services available to everyone in our community. That's why we offer several different payment options to all our clients. If you need financial assistance for your medical bills, we offer 3 different payment plans from which to choose. We will help you find the payment option that best suits you, so that you can get the dental care you need.
Alex Hills Dental offers general and cosmetic dentistry, as well as orthodontics.
Whether you need a check-up, have a sore tooth, or want the perfect smile, our friendly team will take care of you. With years of experience, we offer a comprehensive range of dental treatments at competitive rates. Our services cater for the whole family. No matter your age or needs, we are here to provide you with quality care in a friendly environment.
Prevention really is better than cure!
At Alex Hills Dental, it's not just about fixing dental problems as they arise. We want to help educate you about healthy habits that lead to health teeth. Proper dental hygiene will, in the long run, save you time and money, not to mention prevent pain and discomfort.
For quality dental care in Capalaba, make an appointment to see Alex Hills Dental.