See the best dentist in Redland at prices you can afford
Are you looking for an affordable dentist in Redland who offers quality dental care? Alex Hills Dental is just that. We believe in making our top quality dental services available to you, at a price that fits your budget.
We make sure that you can see a dentist in Redland, and only pay later!
There is always the option of submitting a private health claim. You can submit this electronically on our system to reduce paperwork and all the associated hassle. It's quick, easy, and let's you get the care you need as soon as possible.
Choose from 3 different payment plans for dental care.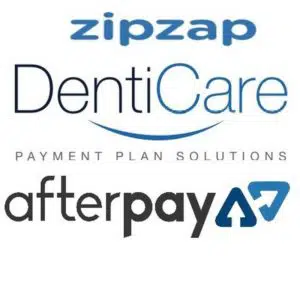 If you need financial assistance for dental care, we offer 3 different payment plans for you to choose from. Whether it's for small or large payments, you can choose between Denticare Payment Solutions, AfterPay, and Zip Zap. We will help you find the option that best suits your bill and your budget.
Alex Hills Dental offers a wide range of quality dental services, all in your local area!
In addition to general dentist services in Redland, we also offer cosmetic dentistry as well as orthodontics. From cavities and fillings, to braces and teeth whitening, out team does it all. Make an appointment for comprehensive dental care with your local dentist in Redland.
We provide superb advice on dental hygiene to prevent cavities and other painful problems.
Our aim is to provide as much advice and education as possible, to ensure you prevent cavities, bleeding gums, etc. At Alex Hills Dental, we will help you avoid pain, discomfort, invasive treatment, and hefty bills.
For a beautiful Hollywood smile at the best prices, contact the
expert team at Alex Hills Dental.